About us page
Forest Park BandShell, Woodhaven, Queens, NY
Get Ready to ROCK in Queens This Summer and let the music be heard ! 
Woodhaven, New York Assemblywoman Jennifer Rajkumer
Assemblywoman Jennifer Rajkumer
I want to send out a very special thank you from myself and on behalf of all the bands and staff that made this event possible. Ms. Rajkumer donated our beautiful QRF 21 masks to keep us all safe to enjoy the day and also assisted with promotion over the past three months.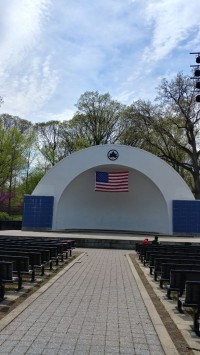 Where and When
Forest Park Band shell
Forest Park, Forest Park Dr, Woodhaven, NY 11421
QUEENS ROCKFEST : 6/26/2021
                                  10:30 AM - 8:00 PM
FREE LIVE MUSIC EVENT
The Seuffert Bandshell is named in honor of George Seuffert Sr., whose band started the tradition of free, public concerts in Forest Park. During the summer, the bandshell is frequently home to a variety of family-friendly free concerts. It features public restrooms, parking for 298 cars and 2500 seats."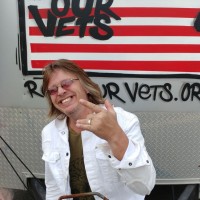 How it all came together .... 
As a drummer for the past 35 years in many original and cover band either already established or built from the ground up , the work,  although gratifying, is often a great challenge and at times can be a struggle.
A vision came in to focus for me early 2018 when  short on gigs with an urge to play out thought it would be a good idea to see who was interested an an outdoor rock festival and what better place than Forest Park Band Shell. I wanted to create a venue to promote original bands who got their start in Queens. The feedback was overwhelming from local and national Queens-based bands. This brought us to our kick off show August 25, 2018. The bands did not disappoint and the event exceeded our expectations. Thanks to the New York City parks department and the city of Woodhaven as we were invited back for year 3 with a brand new lineup. 
This year we are all in a different place and many of us have not been out of the house since March 2020. WE NEED TO COME BACK TO LIFE! New York and Queens have always been resilient and STRONG. NEW YORK STRONG! WE NEED MUSIC AND ESPECIALLY ROCK 🎶🎵
Thank You to the Fans... You Have once again made this all possible. Enjoy The Show ! 
George M Wasek (QRF Producer)