Special Acknowledgements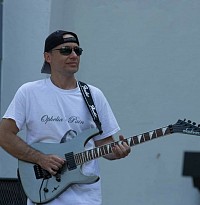 Steve R
Steve Rovinsky
Steve and I met about 7 years ago on stage while we were gigging together in separate bands. Steve was the first to jump on board and be more than willing to apply his knowledge and expertise,and to expand on the details of each years' Queens Rock festival. Our goal has always been to add bigger headliners each year, to increase the quality of sound, and to increase the audience experience. As the primary producer, I often forget the small details and Steve always kept me on track until relocating to Florida in 2020. Thank you brother. I couldn't have done it without you. 
Lisa M Halpin
Lisa Halpin
Lisa Halpin, my wife of 19 years and my biggest fan, helps with the creation of QRF in so many ways. She knows and understands my passion for live music and my love for the art.
Aside from her emotional support throughout the six months each year that it takes to put it all together, she has always been on top of park rules and following security details. She also contributes financially so we can bring top talent each year. Her love and patience throughout the process is much appreciated. Thank You Lisa.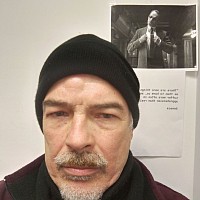 Vitor Adamo, Sound Engineer
Sound Engineer, Vitor Adamo
House Sound Engineer=Mix Rock, Jazz/ traditional bands & orchestra including session drummee Jack DeJohnette. 
Studied at Institute of Audio Research
1997 - 2000: Recording and Live Sound engineer:
I. R. Mannes Jazz Center/The New School University / Sound Tracks/ One Dream Sound/Forest Sound/ New York, NY Engineering live recordings of jazz ensembles to digital two track pre production. Overaight and management of Tape Library. Synchronized tracking, mixing, mastering w/ midi devices and digital devices. Running and placement of cables and audio lines. 
Song Writer/ Arrangements Guitar/ Bass player
Thank You Queens Rockfest Team
You are one of the best promoters we have dealt with , you have worked with us 100% and we would gladly would work with you again, everything has been completely straight forward , and any issues you have handled immediately 
Cain- Reign Of The Hated (2022 lineup)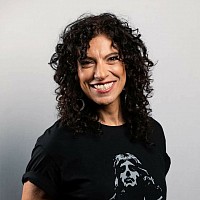 Maria Mallito of Q104. 3
Thank you Maria Mallito for the Queens ROCKFEST Shoutouts
Thank You on behalf of Queens Rockfest and all the musical talent
Producer and Musician, George Wasek