Special Acknowledgements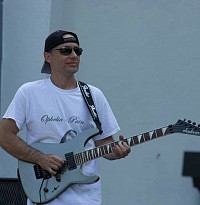 Steve R
Steve Rovinsky
Steve and I met about 7 years ago on stage while we were gigging together in separate bands. Steve was the first to jump on board and be more than willing to apply his knowledge and expertise,and to expand on the details of each years' Queens Rock festival. Our goal has always been to add bigger headliners each year, to increase the quality of sound, and to increase the audience experience. As the primary producer, I often forget the small details and Steve always keeps me on track. Thank you brother. I couldn't have done it without you.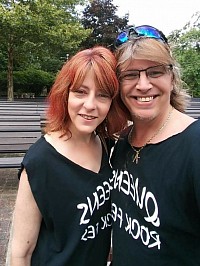 Lisa M Halpin
Lisa Halpin
Lisa Halpin, my wife of 19 years and my biggest fan, helps with the creation of QRF in so many ways. She knows and understands my passion for live music and my love for the art.
Aside from her emotional support throughout the six months each year that it takes to put it all together, she has always been on top of park rules and following security details. She also contributes financially so we can bring top talent each year. Her love and patience throughout the process is much appreciated. Thank You Lisa. 
Neal Jacoby, Sound Engineer
Sound Engineer, Neal Jacoby
Neal has worked with some of the biggest bands in Queens and Long Island and has been a close friend of mine for about 15 years from our days at Hidden Fortress Studios in College Point, Queens, NY. Having a monthly room and 24 /7 access to rehearse, Hidden Fortress became my second home for 10 years while working with multiple bands and Neal and I spent a lot of time together. Neal has always been there for me and his 30 + years of experience and expertise has only improved my knowledge of sound and developing my acoustics behind the drum kit. QRF 21 could not have been possible without his knowledge and dedication to the event.